Class setting not for you? Schedule a STEM & Maker Ed 1-on-1 Coaching Session
This is seriously is the best way to improve your teaching, overcome your fears, validate your ideas and build amazing STEM and Maker projects in your classroom.

Fine Print:
All participants will receive certificate of completion and (where applicable) NYS CTLE credits upon completion of this course. CE certificate will be issued to all participants.
We accept US based Purchase Orders from schools and credit card payment.
Invoices from Purchase Orders must be paid prior to beginning course.
Free Maker Ed Course Supply Kit with Purchase of Access to Course. Use Coupon Code BackToSchool during checkout. Available only when choosing option Access to Course + Supply Kit. Valid through 12/1/2020. Shipping not included.
Ready to be the Ultimate Maker Ed Teacher
"Tell me and I forget, teach me and I may remember, involve me and I learn" ancient Chinese proverb.
The Ultimate Guide to Teaching Maker Education
At WhyMaker, we believe that Maker Education teaches students more than just content knowledge. It is important for them to have meaningful learning experiences that matter!
Hands-On Professional Development ONLINE
Self Paced Course to develop all educators Maker Education teaching strategies
There are a plethora of benefits:
It engages students in high order thinking

It supports students' character strengths development

It is equitable and accessible to every learner

It is about creating lifelong learning.

It supports students social emotional development and builds confidence.
Do you want to introduce Maker Ed in classrooms, however, you struggle with questions such as:

"Where to begin?"

"What projects will foster deep learning experiences?"

"Am I able to integrate what I am teaching in class with this project?"
This course will assist you to address your struggles in person or hybrid or remote.
Enabling you to be comfortable, confident, and prepared to teach a Maker Ed or STEM project to your students.
This 3 hour 40 minutes online course comes with the following bonuses:

Self-paced -

This is an asynchronous course and you can do it when you have time!



Hands-on activities -

Did you just read "Hands-on" for an online course? Yes, YOU DID!

Project Planner, Design Brief and Learning Journal -

You can use with your students right away!

3 Continuing Teacher Leaders Education credits -

YES!!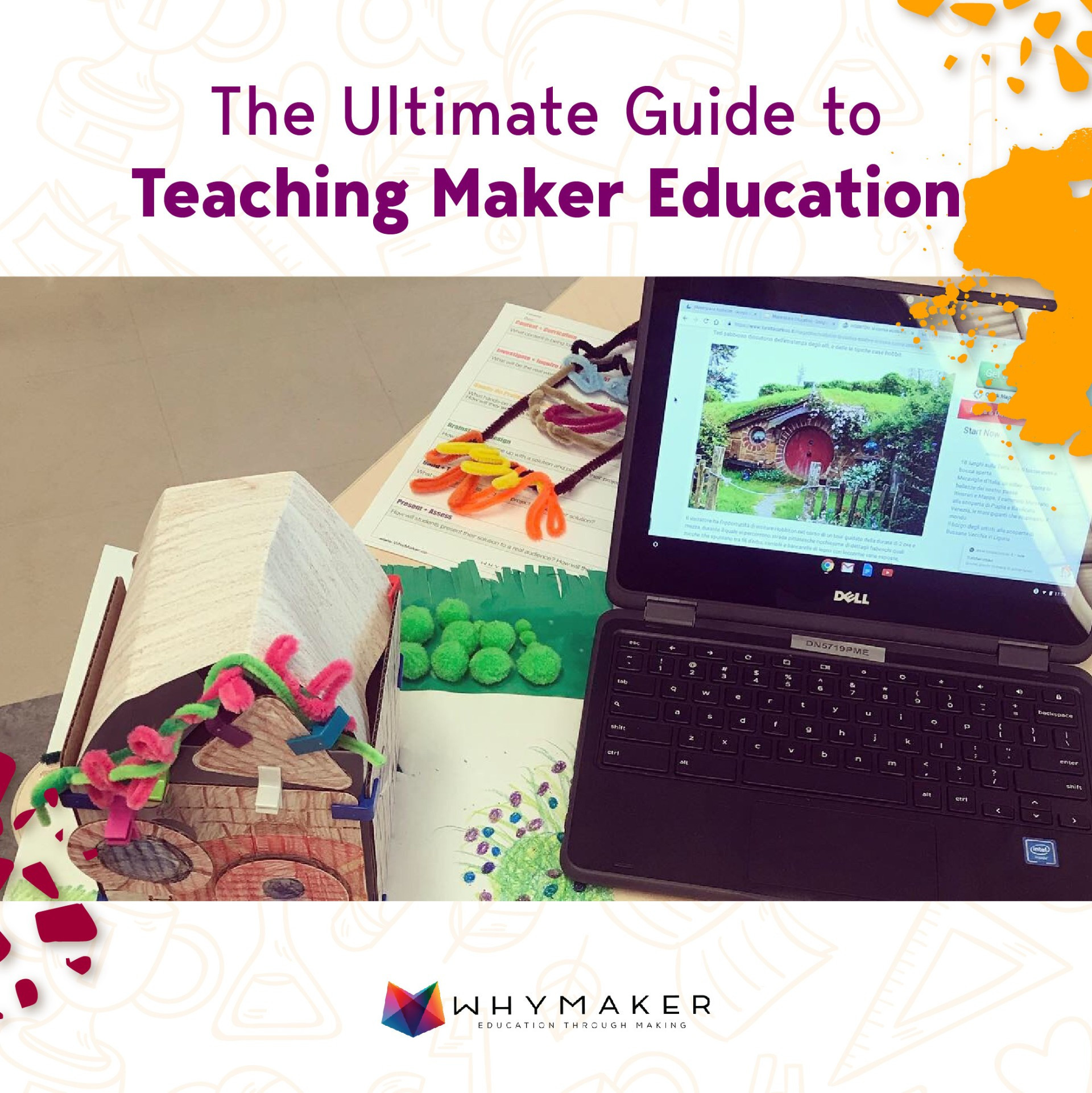 The Maker Ed Course Supply Kit contains:
3Dux Design Kit - $20




Brown Dog Gadget electronics - $8




Craft Supplies (pipe cleaners, pom poms, google eyes…) - $9




Extra Goodies (fasteners, cardstock, foam sheets…) - $8

New supplies for remote learning - FREE

Printed Maker Project Planner and Design Brief - FREE



More Questions, send us an email:
DIY Kit is much more expensive. See what you need here.