Maker Education is taking hands-on projects and connecting it to the classroom and makerspace Maker Education projects will use simple craft materials and technological tools. Whatever you dream of, you can make. Learn more about the purpose of Maker Education.
During this workshop participants will explore multiple tools and materials. Teachers will be guided to make multiple projects using various mediums. Participants will add creativity and personality to projects. Teachers will make basic projects that can be connected to content they teach. Participants will learn the pedagogy and instructional strategies behind Maker Education. Teachers will discuss procedures and methods for implementations of developing a culture of Making in their classroom.
Our signature course! Helping teachers become Makers! Helping teachers create Makers in their students. When students have a Maker Mindset they have grit, are problem solvers, creative, thoughtful and reflective.
Understand the pedagogy and instructional strategies behind Maker Education



Discuss procedures and methods for implementations of developing a culture of Making in their classroom



Building a basic project from scratch, adding on to it in order to connect the project to the content area they teach



Pairs well with 3D Printing, Design Thinking, and Robotics Workshops



Teachers will create projects that they can bring back to their classrooms



Teachers will practice using various tools and materials including paper crafting, cardboard and connectors; electricity circuits with wires, batteries and LED lights; craft supplies such as balsa wood, craft sticks, tape, glue, and building blocks; hand tools for fabricating projects, hammers, awe, hot glue guns, soldering irons, screw drivers



This workshop is effective for teachers in any subject, in any grade



Full day training required (6 hours)



Design Thinking Resources We Love
Want this planning sheet for your classroom? Click to download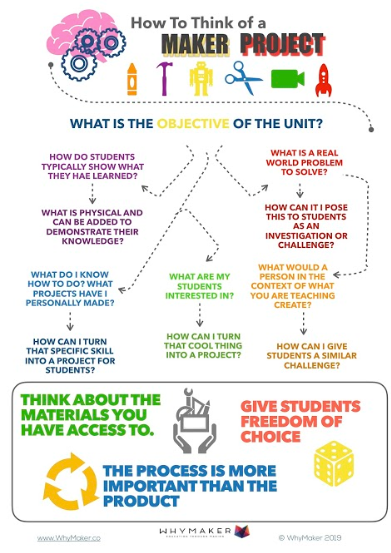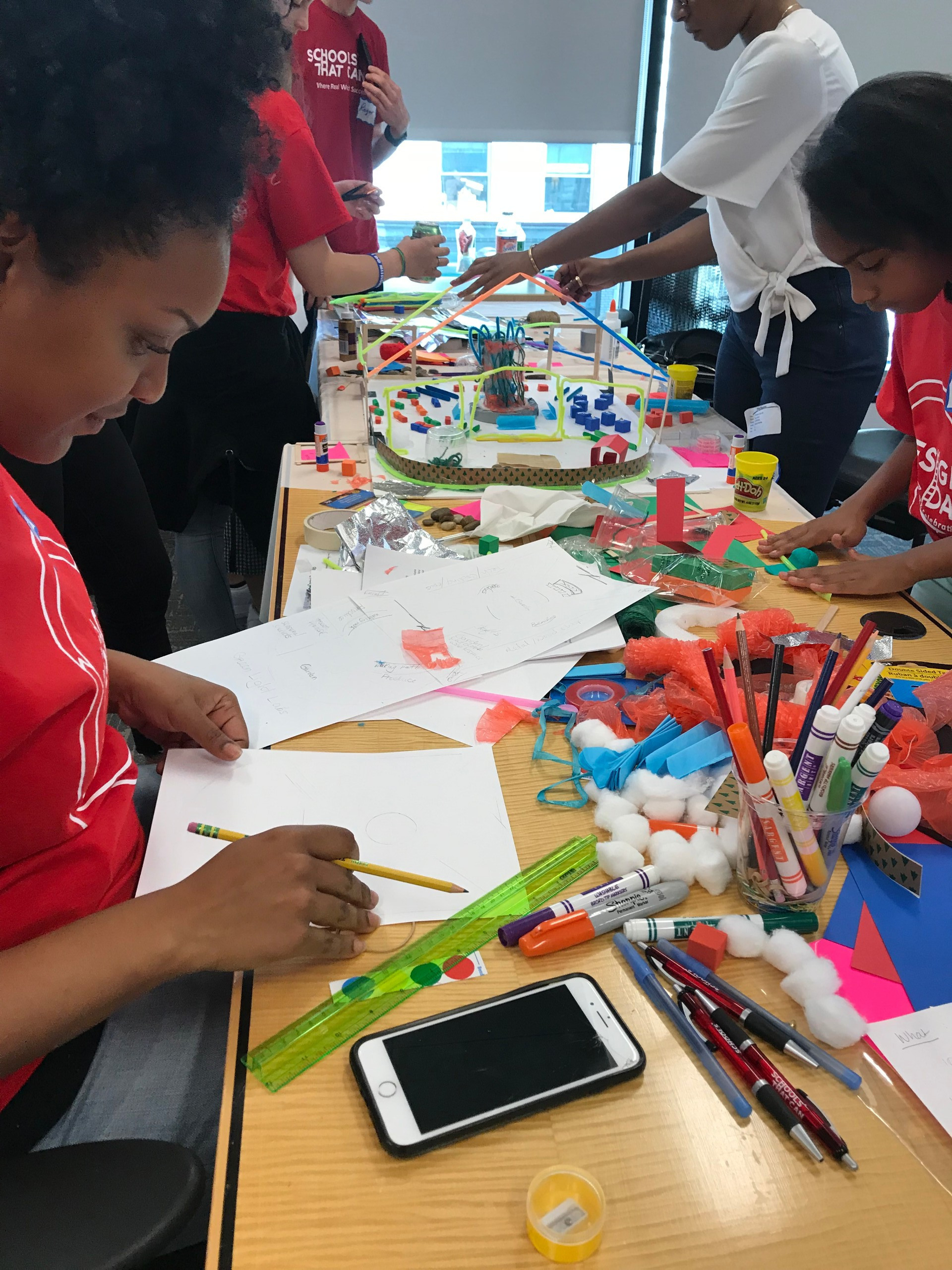 STEM and Maker Ed Workshop