Virtual Learning Resources
for
STEM & Maker Education
Teaching STEM, Maker Ed and hands-on projects online is tough!

Wherever you are in this process, keep going, it is appreciated.

Remember to connect with your students support their social emotional learning and growth.

Here at WhyMaker we believe that this is a great time to help students Learn How to Learn.
You are AWESOME!
The resources below are here to help you & your students thrive.
The WhyMaker Store has tons of resources to help you teach STEM & Maker Ed effectively.
Check it out the best resources ever!
You do not have to do this alone. We can help.
Are you struggling with:
Project ideas for remote learning

Strategies for connecting with students

Meeting learning objectives

Planning units and projects for online learning

Using new digital technology tools

Practicing instructional flow

Working with specific students

Helping students with special needs

Different STEM projects ideas

Creating new Maker Ed projects ideas
Schedule a FREE call below with Liz to discuss whatever your needs are.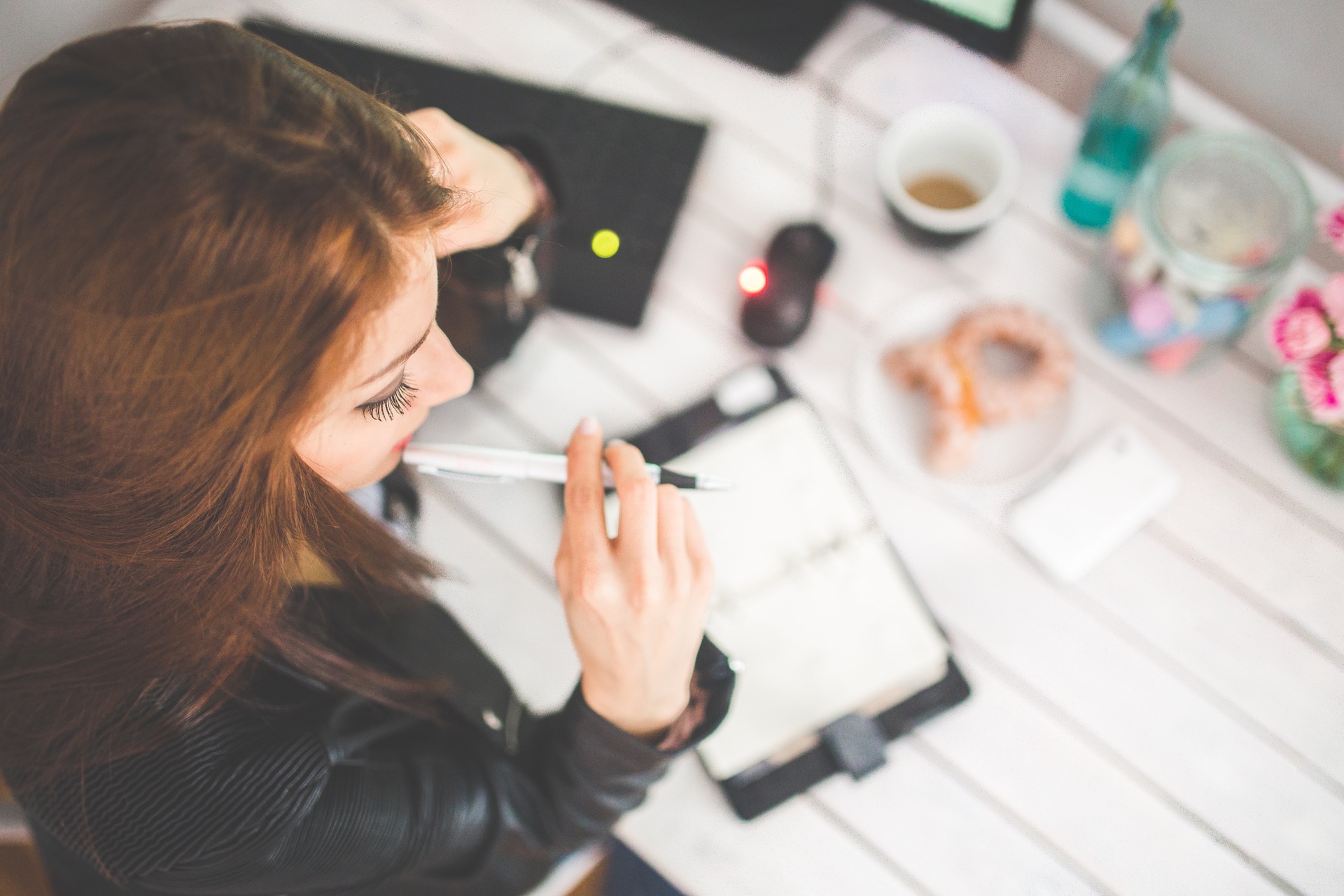 School Based Services
WhyMaker offers coaching and small group support for STEM and Maker Ed teachers. During these sessions teacher will be guided through meaningful work to help them create the best possible solutions for curriculum and instruction. These sessions work similar to Professional Learning Communities (PLC). Teachers learn from one another while thinking about resources and instructional strategies that will be helpful to their remote teaching.
School Leaders do your teachers need help?

STEAM teachers

Makerspace teachers

Elementary Classroom Teachers

Specials Teachers

Librarians

Art Teachers

Science Teachers

Technology Education Teachers

Family Consumer Science Teachers

Project Lead the Way

Engineering by Design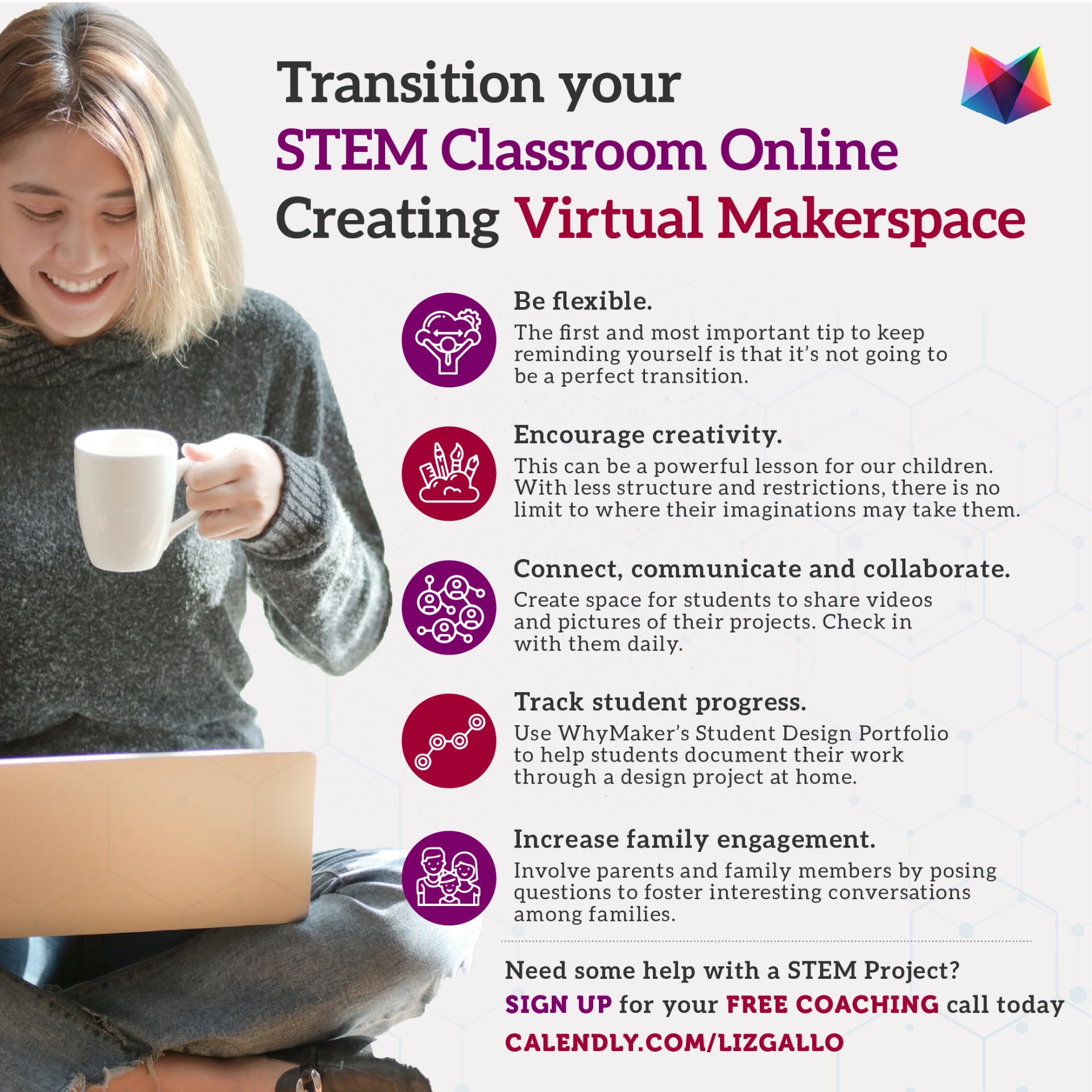 This transition definitely can feel challenging for all teachers, but it likely feels especially challenging for those who rely on the physical technology and resources in their makerspaces. If you think of this challenge as an opportunity, we are confident your students will surprise you. This is the time to practice what we preach. Think creatively, embrace technology, and create something incredible! Read More on our Thought Book Post.
How to Transition Your STEM Classroom Online and Create a Virtual Makerspace
Use the great curated Design Challenge prompts to encourage students to design, build and create at home.
These challenges are great for online learning, virtual teaching of STEM & Makerspaces.
Share your creations @WhyMaker and #designchallengedaily on social media.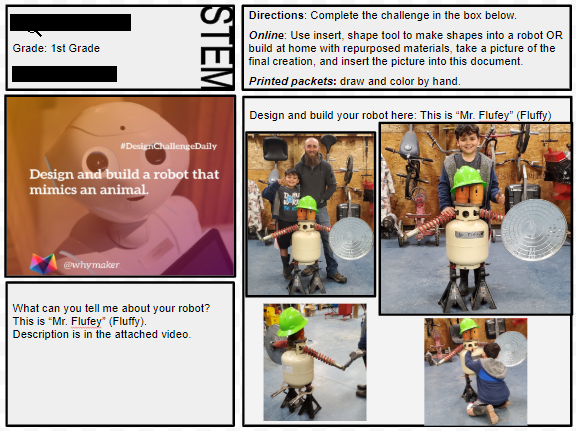 Virtual Learning Resource of the Week:
Engineering with Paper
Engineering with Paper are activities for kids of all ages to try at home. The activities need very little materials like paper, tape and scissors. These activities make great hands-on projects for STEM and Maker Ed teachers to assign to students for remote learning.
All of the instructions are easy to follow with step-by-step pictures of how to create different basic shapes and accessories for each challenge.
Using the coupon code WHYMAKER will save you money on these already affordable activities. Make sure to collect them all today!